Gathering Light Since 1997



"Ed, I stayed up half the night reading your web site!  Bravo!"
-M, 11/10
---
VIDEO Review of the Meade 8" LX90 Telescope

Updated 2/12/21
VIDEO For Complete Beginners, Part 2

Updated 2/12/21
VIDEO Review of the Sky-Watcher Evostar 100ED Refractor!

Updated 1/20/21
VIDEO For Complete Beginners, Part 1 Updated 1/20/21
VIDEO Review of the Astro-Tech AT115 - A Bargain Apo! Updated 12/26/20
(Note: Archived videos are now listed in the main body below)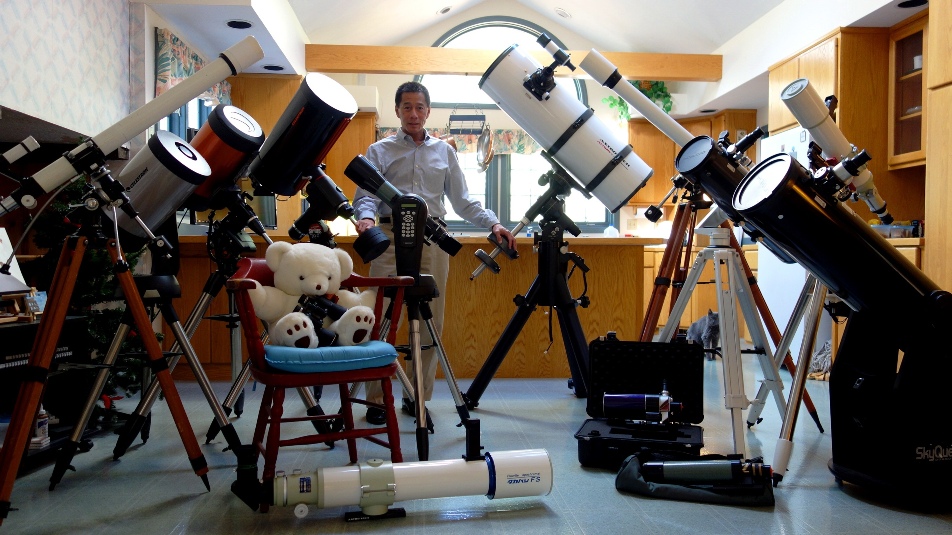 The Telescope Review Web Site
By Ed Ting
---
---
---
You've found one of the most comprehensive telescope review websites on the internet. Inside, you'll find reviews of over 100 telescopes, eyepiece reviews, a beginner's advice column, feature articles, and lots more! If you like this site, please patronize the advertisers on these pages, they help defray bandwidth costs. DO NOT LOOK AT THE SUN THROUGH A TELESCOPE WITHOUT PROPER FILTRATION.
---
Beginners, Start Here
Videos
Review of the Celestron CPC1100 - A BIG Cat! Updated 12/26/20
Astronomy ODDWARE Review - The "Internet" 30-300X Monocular Updated 12/18/20
Are You Too OBSESSED With Your Telescope? Take This Quiz Updated 11/26/20
All the Common Dobs Compared Updated 11/21/20
Top 3 Beginner's Scopes Updated 11/7/20
A Look at a Rare Takahashi Epsilon 130! Updated 11/1/20
Review of the Orion Short Tube 80 Part 2/2! Updated 10/25/20
Some Questions and Answers! Updated 10/9/20
Overview/Review of the Orion Short Tube 80 (Part 1/2) Updated 9/26/20
5 Telescopes I Regret Buying! Updated 9/19/20
Ed Looks at a Vintage Meade 8" f/4 Schmidt-Newtonian! Updated 9/11/20
Funny Telescope Ads!! Updated 9/4/20
Review of the Orion Short Tube 120! Updated 8/27/20
The 5 Telescopes I Should Never Have Sold! Updated 8/23/20
THE Telescope From My Childhood - An Appreciation of the Astroscan! Updated 8/12/20
When Telescopes Appear on TV and in the Movies Updated 8/3/20
Review of the Celestron C9.25 Updated 7/27/20
VIDEO Ed Gets a Telescope Donation, July 2020 Updated 7/21/20
VIDEO Review of the TPO/GSO/etc 6" f/6 Newt OTA Updated 7/21/20
Written Telescope Reviews (155)
(Prefer to see your reviews in alphabetical order? Use the Master List.)
Feature Articles on Telescopes
Astrophotography
Various Eyepiece and Accessory Reviews
TeleVue Eyepiece Overviews
Misc Neat Stuff
---
---

Custom Filter Holders For Your Dob!
---
---


---
---
FAQ/E-Mail V3.200
---