Gathering Light Since 1997



"Ed, I stayed up half the night reading your web site!  Bravo!"
-M, 11/10
---
Oct 2018 Blog Post (Yes, a Blog Post!)

10/3/18
Review (3rd!) of the Takahashi Sky 90! 3/22/18
A Brief Survey of Celestron's Equatorial Mounts 3/11/18
Read Ed's "Buy Your First Telescope" article in S&T's Skywatch 2018 on newsstands now!
Review of the Skywatcher Star Adventurer Tracking Mount! 2/8/18
Read about my Chile trip here 7/6/17
Ed Gets an Astrophoto Showing at an Art Gallery 5/6/17
Review of the 10" Skywatcher Collapsible Dobsonian 2/15/17
A Look at the Astro-Physics AP305 Riccardi-Honders 1/12/17, 2/15/17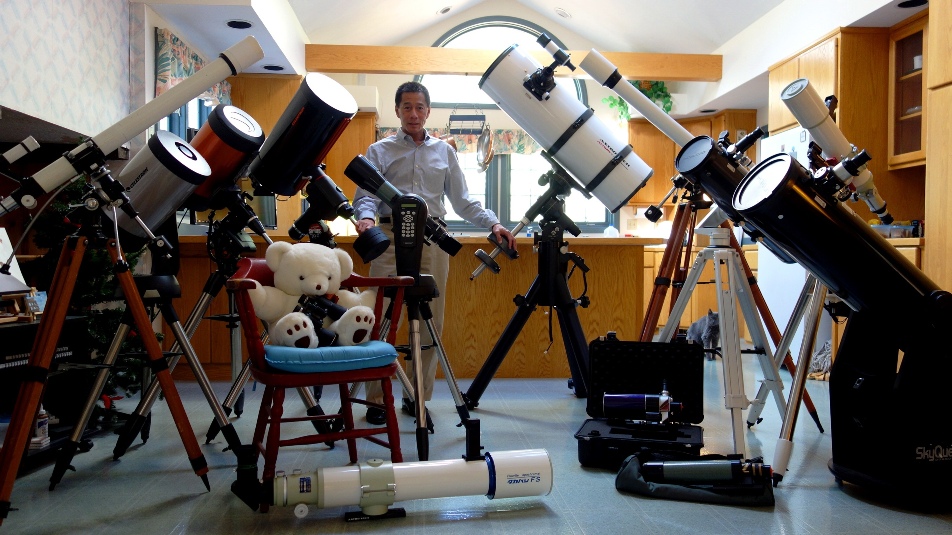 The Telescope Review Web Site
By Ed Ting
---

---
---
You've found one of the most comprehensive telescope review websites on the internet. Inside, you'll find reviews of over 100 telescopes, eyepiece reviews, a beginner's advice column, feature articles, and lots more! If you like this site, please patronize the advertisers on these pages, they help defray bandwidth costs. DO NOT LOOK AT THE SUN THROUGH A TELESCOPE WITHOUT PROPER FILTRATION.
---
Beginners, Start Here
Telescope Reviews (155)
(Prefer to see your reviews in alphabetical order? Use the Master List.)
Feature Articles on Telescopes
Astrophotography
Various Eyepiece and Accessory Reviews
TeleVue Eyepiece Overviews
Misc Neat Stuff
---
---

Custom Filter Holders For Your Dob!
---
---


---
---
FAQ/E-Mail V3.174
---